Don't Split the Party
Comments
Log in with itch.io to leave a comment.
the characters are written very realistically.
love the art and the voice acting is charming :D

This was a lot of fun! I really enjoyed each and every party member's personalities, and how much you could feel Brynn holding them together (or not together) every step of the way.

Thank you so much for sharing this with us!

Thanks for the kind words! We really appreciate the feedback, and we're glad you enjoyed the game. :)
I really liked it! It was very cute and fun, and the campaign seems interesting too!
Very nice game! The Windows executable also works very well on Ubuntu 16 with wine 4.0.1 (the current stable release).

Thanks so much, we're glad you like it! Also, thanks for the note about the game working well with Ubuntu and Wine. That's good to know!
Hi, love the idea of this game! However, trying to play it on my Macbook, I can't seem to see the whole screen, missing out on quite a bit of the text. Any suggestions for how to bypass this? I have tried changing the resolution to pretty much all different options.

Hoping for a solution so I can enjoy your game!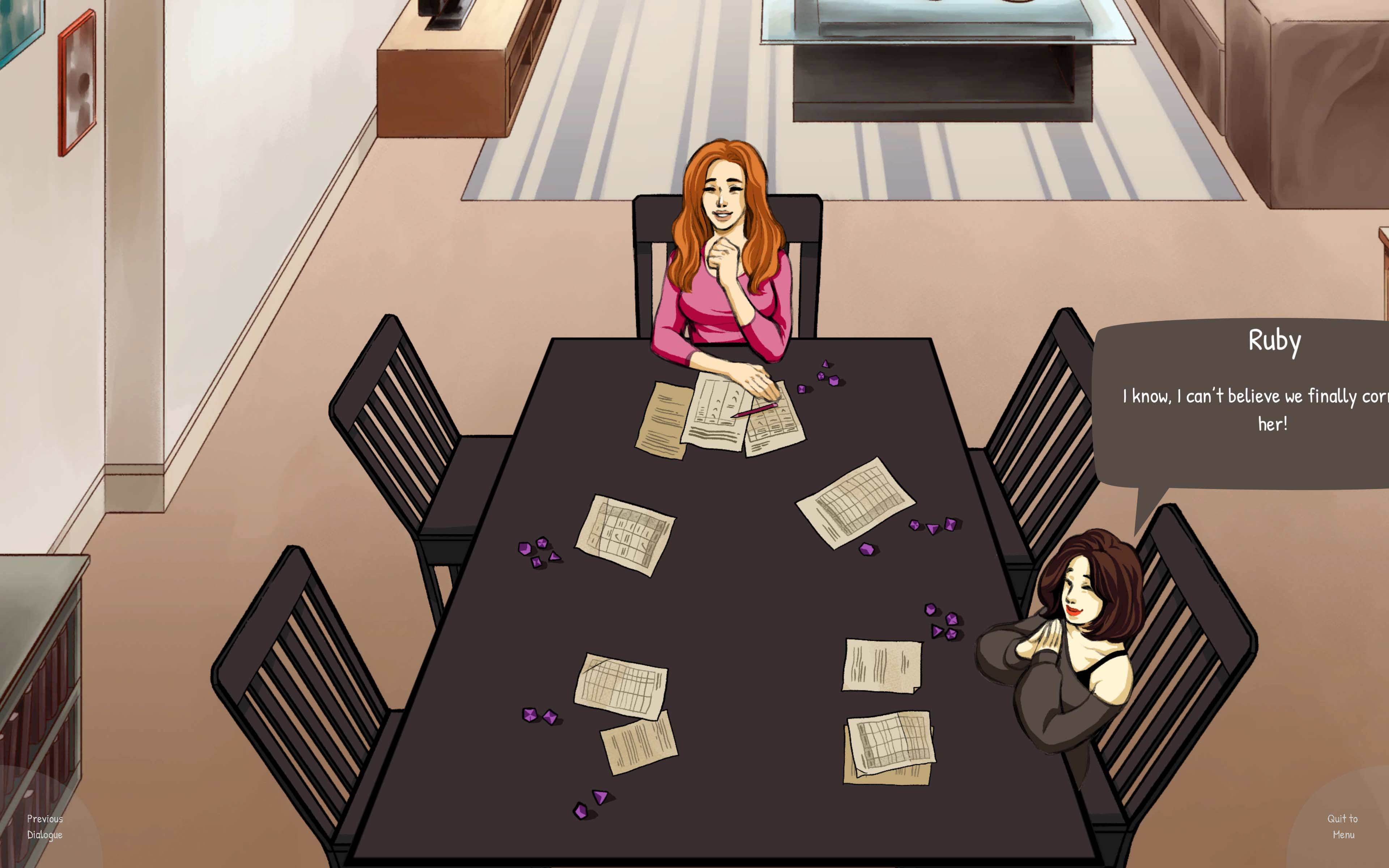 Hi, thanks so much for downloading our game! We're looking into this, and we'll try to get an updated build out as soon as we can. Sit tight!
Great, the new version worked! Related to this situation sooo much! A very enjoyable and believable DM simulator. Great work! :)